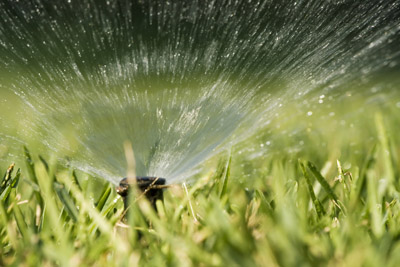 Do you live near common areas or the preserve and have questions about the maintenance of those areas? If so, please call Kingdom Management with your concerns. They will handle any issues regarding the maintenance of the Association common areas.
Watering Restrictions and Tips to Conserve
Per City ordinance, it is prohibited to water lawns between 10am and 4pm in the City of Jacksonville. It is preferable for people to water lawns between 3am and 6am, but those watering between 10am-4pm can be fined by the city. Remember water restrictions during Daylight Saving Time are two days per week for a maximum of 1 hour.. Homes with odd-numbered addresses may water on Wednesday and Saturday. Homes with even-numbered addresses may water on Thursday and Sunday. The following excerpt from A New Leaf published by University of North Florida offers suggestions to reduce the amount of water used in the landscape as we move into the twice a week irrigation mode:
Hand-water when possible using a watering can or automatic shutoff nozzle. Handwater container plants, trees, and shrubs.

Match plants to the conditions. If the site is well drained and sandy, use drought tolerant plants. Group plants based on water needs and match to light as follows: full sun, partial or full shade.

Water as needed, but follow water restrictions. Water early in the morning and take advantage of rain by turning irrigation system off when we get adequate rainfall (onehalf to two-thirds inch).

Tune up the irrigation system to make sure it is watering plant material, not driveways and sidewalks. Check for and repair leaks and unclog/replace broken heads. Trim grass away from rotor heads to enhance perfermance.